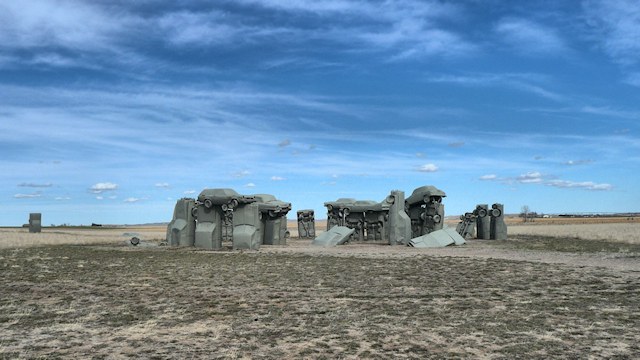 My favorite internet radio station has it own channel on the Roku box. It is called Radio Paradise HD and it streams the same music as the radio stream, but with the addition of photos that compliment the title, artist or lyrics.
Tonight I decided to upload a few of my photos to see if they might use them. The submission form had room for eight files, so that is how many I uploaded for now. Maybe next time I do a few Enchanted Ceiling shots. One of the one tonight was the above image of Carhenge from our 2009 trip out west.
For the first time in about 3 weeks we rode the tandem to work. This is a great time of year for this because now that school is out for the summer traffic on the way to work is almost non-existent and not much more on the way home.
This is going to leave a hour long hole in my Saturday morning – Click & Clack Hang Up Their Microphones