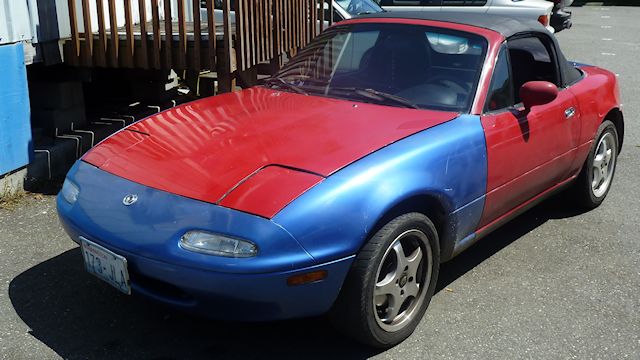 We went out west on vaca­tion. I had good inten­tions of post­ing a photo a day and maybe even telling some quick story of some­thing that hap­pened as well, but it seemed like once we off a plane in Seat­tle we didn't have time to relax until we got back on a plane to come home again.
The sun comes up an hour ear­lier out there and sets over an hour later, so that, along with the mild tem­per­a­tures, meant we used up every bit of day doing stuff, only stop­ping to eat and sleep. On our 7 day trip we used four for vis­it­ing 2 dif­fer­ent wings of Donna's fam­ily in two dif­fer­ent coun­tries, 3 for jam­ming in some touristy stuff of our own and 2 days for travel (I know that's more than 7, but I rounded up.) For the first time in any of our numer­ous vis­its to the Pacific north­west we actu­ally had a cou­ple days (once again round­ing up) of weather that is most asso­ci­ated with that rea­son, a light rain/mist.
Over the next week I'll try and pre­tend that each day is a day from the vaca­tion and do that thing I thought I'd do while I was on vacation.
The above is a Miata of multi-colors spot­ted while walk­ing off the ferry on Whid­bey Island.