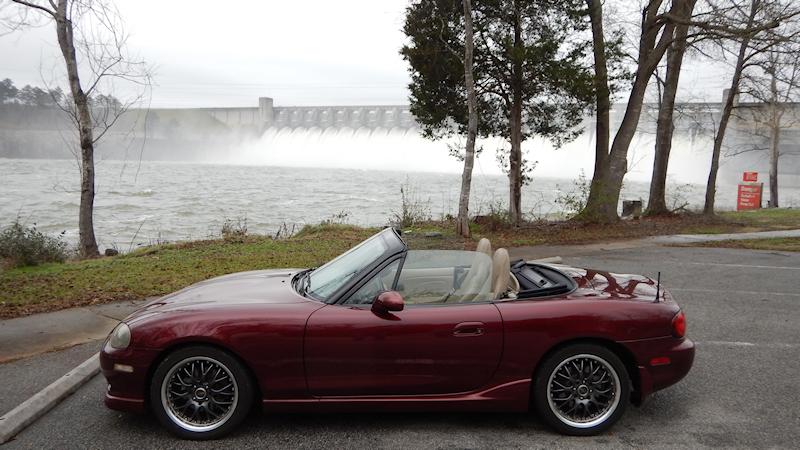 Back in October we had a crap ton of rain in South Carolina, roads washed out, small dams broke and places were underwater for weeks. All that water, and because of where it fell, didn't do a thing to the levels of the Savannah River. But the rain of the last ten days or so has swollen the levels of Clarks Hill Lake to the point where the Army Corp of Engineers have had to literally open the flood gates of Thurmond Dam.
On the local news this evening, they reported that right now they were letting out 162,000 gallons every half second1 and that was actually less than what was flowing into the lake from upstream. Predictably all this water coming over the dam is reeking havoc on the Savannah River downstream in Augusta. It is nothing like what is going on in Missouri, but some of the rich folk along the river are losing boat docks and the Riverwalk in downtown is now the Riverswim.
The Emperor flowed through the 162,000 mile mark somewhere on our trip up to the dam to view the spectacle.
1. What the news anchor really said was "…over 320,000 gallons a second…"