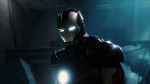 Went to the movies last night and got home today, well 2:30AM this morning.
Last night the MMC went to the "local" drive-in, The Big Mo, in Mon­etta, SC. I use Master's Miata Club loosely, there were three cars that made the trip. Two other cars did show up at Sonic and eat with us, but didn't go the extra 35 miles to see the movies. That's right, movies, for six bucks a head you get to see two first run pic­tures. A cou­ple years back they added a sec­ond screen so you actu­ally have a pick of two dou­ble fea­tures. Screen #2 was show­ing What Hap­pens In Vegas and Made of Honor, while on the orig­i­nal screen Indi­ana Jones and Iron Man were play­ing. Of the three cou­ples going, one had seen the Vegas movie, one had seen the Indi­ana Jones movie and one had seen Iron Man. Guess which movies we went to see?
Right, the two that started with the let­ter I. When we got to the drive in they had already been let­ting cars in for about 10 min­utes and the place was already 2/3rds full. We were parked by 7:15 and only had an hour and a half to kill before the first fea­ture started, so we did what hap­pens at any Miata Club gath­er­ing, we broke out the food.
First up was Indi­ana Jones and the Last Tem­ple of the Lost Crys­tal King­dom. My wife and I thor­oughly enjoyed the first movie, Raiders of the Lost Ark, the next one not so much and skipped the third entirely, so let's say we were not as excited to see this install­ment as the other four folks. One, maybe two, cracks about Indy's age would have been cute, but they got old (pun intended) fast. Don't get me started on the "thrilling" chase sequence through the jun­gle… I will have to give them credit as they man­aged to not fall into the trap of the eter­nally ready torch (which I have whined about here in the recent past). They had an expla­na­tion that worked, for this movie. When enter­ing an ancient crypt deep in a cave below a moun­tain or pyra­mid or some­thing in the Andes Moun­tains, some­one yanks a torch off the wall and before he lights it says, "Hey, this is fresh. Someone's been in here recently."
The drive in is not an ideal venue for watch­ing a movie (except for the kind they used to show in them in the 70s), so if Donna and I hadn't seen Iron Man in a nearly ideal set­ting a cou­ple of weeks ago, see­ing it at the Big Mo would have dri­ven me to want to see it in a real movie the­ater. In spite of a chunk of the bot­tom right of the screen miss­ing due to the SUV in front of us, the car idling next door so they could run their AC, the steady stream of peo­ple pass­ing in front of us on their way to and from the con­ces­sion stand, the cry­ing baby, the bit­ing ants and know­ing what was going to hap­pen next, Iron Man was even bet­ter the sec­ond time. If you haven't seen it yet, call in sick to work tomor­row and catch a mat­inée, you'll thank me for it.
I won­der if I can pre-order the DVD on Ama­zon yet? Yep.
Started down, went up, back down, still down.
Miata Top Tran­si­tions since 01/01/08: 184