Today we went to work a half hour early to make up some time missed by Donna for a follow up doctor's appointment (mouth healing nicely, thank you very much.) Seeing as I didn't have any time to make up, I used this extra time constructively in paper, by doing another Desktop Gremlin. I love these little things, one sheet, no glue and in about 15 minutes…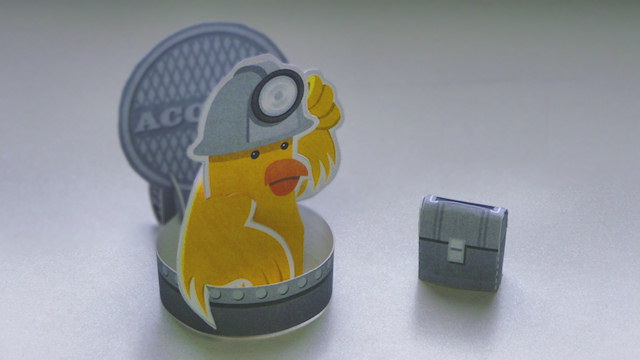 I am working on a papercraft project that is little more difficult, perhaps 2nd grade level, and is a slight departure. Instead of printing everything on one sheet of paper, this one has several pieces layered on top of each other to give the object a bit of depth* and it is taking a little while to do because I have to cut out the pieces during breaks at work where there is more light and fold and glue at home. It should be finished by tomorrow, so try and remain calm.
*Well, as much depth as can be achieved with something .010″ thick.
Started up, still up.
Miata Top Transitions since 10/24/08: 937