Today we went to work a half hour early to make up some time missed by Donna for a fol­low up doctor's appoint­ment (mouth heal­ing nicely, thank you very much.) See­ing as I didn't have any time to make up, I used this extra time con­struc­tively in paper, by doing another Desk­top Grem­lin. I love these lit­tle things, one sheet, no glue and in about 15 minutes…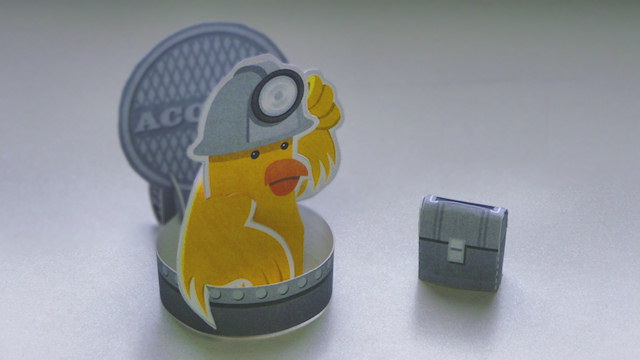 I am work­ing on a paper­craft project that is lit­tle more dif­fi­cult, per­haps 2nd grade level, and is a slight depar­ture. Instead of print­ing every­thing on one sheet of paper, this one has sev­eral pieces lay­ered on top of each other to give the object a bit of depth* and it is tak­ing a lit­tle while to do because I have to cut out the pieces dur­ing breaks at work where there is more light and fold and glue at home. It should be fin­ished by tomor­row, so try and remain calm.
*Well, as much depth as can be achieved with some­thing .010″ thick.
Started up, still up.
Miata Top Tran­si­tions since 10/24/08: 937