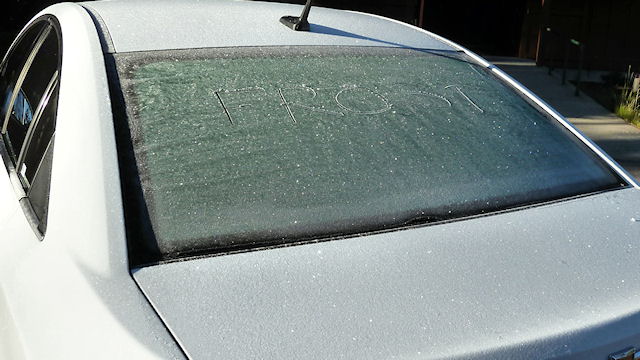 We we got up this morn­ing there was frost on the car which was not unex­pected at 6000'and 35°. On the drive up we passed sev­eral spots that still had snow on the ground left over from the park's 44 foot annual accumulation.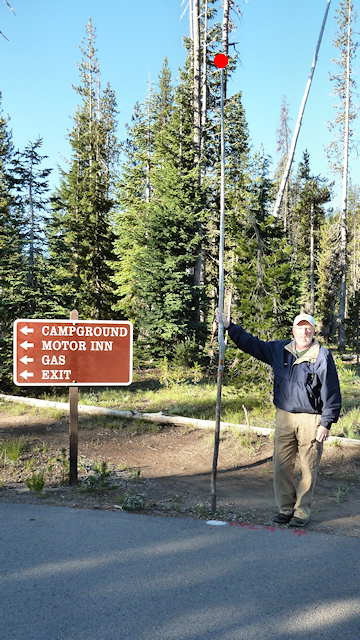 While walk­ing around the Mazama Vil­lage where we were stay­ing there were numer­ous tall sticks lin­ing the road­way. These are there so the snow plows know where to clear. At the top (where the red dot is) is a bit of reflec­tive tape to help the dri­vers pick them out.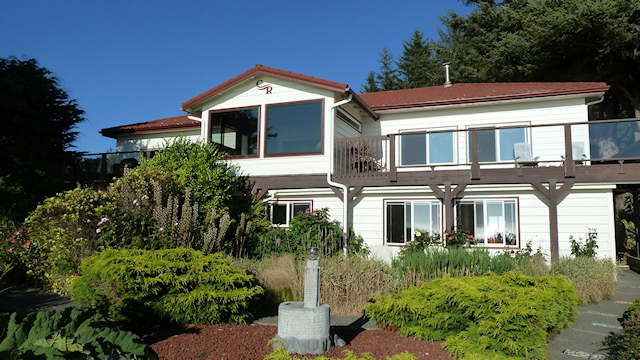 This our home for tonight, Casa Rubio. It is right on the beach. What made it even bet­ter was there as a restau­rant about a 100 yards away that we could walk to and the food was fantstic. We were so close to the Oregon/California bor­der, about 800 feet, if Ore­gon where to invade Cal­i­for­nia this would be the first line of defense.