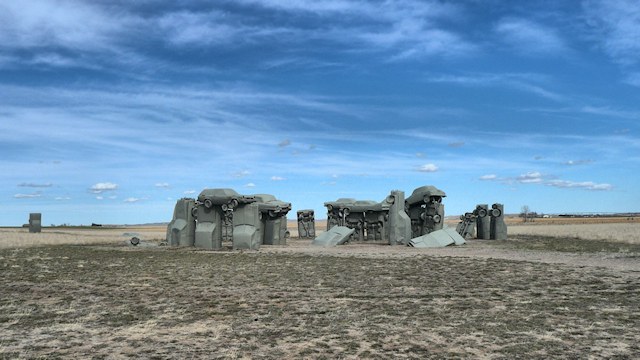 My favorite inter­net radio sta­tion has it own chan­nel on the Roku box. It is called Radio Par­adise HD and it streams the same music as the radio stream, but with the addi­tion of pho­tos that com­pli­ment the title, artist or lyrics.
Tonight I decided to upload a few of my pho­tos to see if they might use them. The sub­mis­sion form had room for eight files, so that is how many I uploaded for now. Maybe next time I do a few Enchanted Ceil­ing shots. One of the one tonight was the above image of Carhenge from our 2009 trip out west.
For the first time in about 3 weeks we rode the tan­dem to work. This is a great time of year for this because now that school is out for the sum­mer traf­fic on the way to work is almost non-existent and not much more on the way home.
This is going to leave a hour long hole in my Sat­ur­day morn­ing — Click & Clack Hang Up Their Microphones