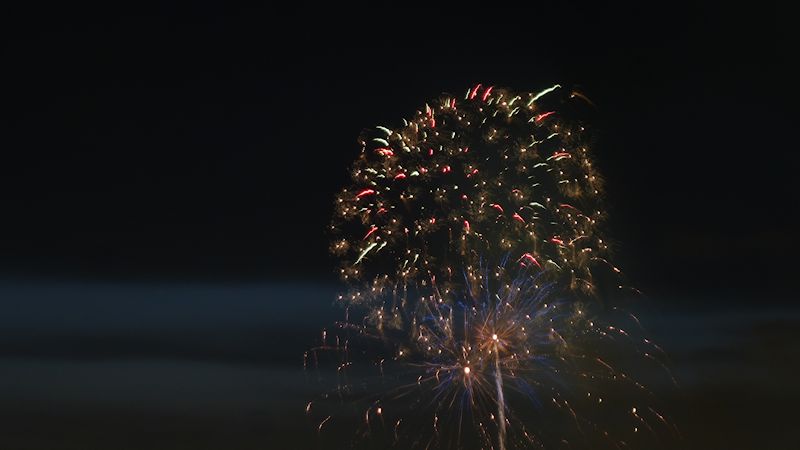 On planning this weekend's loop I ended us up on Saturday the 4th in the town of Waycross, GA. Kind of had to stop here because the distance from home was too far away to push it to finish up and it would leave Sunday the shortest mileage day which would get us home at a decent time.
Waycross had a Holiday Inn Express that we could stay at for free using our points And as a bonus, the hotel was under a mile from Memorial Stadium, where the city was having a concert and then later fireworks, in case we wanted to walk over closer to see them.
When I made the reservation I filled out the comments section with my usual "Top floor and away from the elevator/ice machine." When checking in I asked what floor were we on and the person checking us in said, "Third." I asked, "Nothing left on the fourth." She claimed that they didn't get my comments and there were a couple family reunions staying at the hotel that had blocked off a bunch of rooms. The CSR was really nice and helpful. She worked a little magic because we are Priority Club members and upgraded our room to a king suite that was open on the top floor.
Not only did we end up on the top floor where we wanted, but we lucked out and ended up on the side of the hotel that looked out towards where they were going to shoot off the fireworks. It was great, no heat, no humidity, no crowds of people and no mosquitoes. The only thing we missed out on was the synchronization of the boom and flashes.
Started up, went down, back up, still up.
Miata Top Transitions since 06/25/15: 14