I'm really kind of too lazy to actually pin down the real facts on the wild and woolly interwebs, so I'm just going to rely on my somewhat reliable memory and say the VW did it first with the New Beetle in 1998. They sold a bunch of them, so a trend was born. Car makers looked back 40–50 years and redesigned their old icons into something that looked like it had a linear progression of incremental design changes to get to the present.
The Beetle really never changed much from its original design in its first 40 years, then it went away for a couple decades before the new one reappeared. The Mustang on the other hand went all over the place design-wise for its first 40 years, but when Ford redesigned it in the mid 2000's they re-imagined it like it had stayed close to the original design over the years. The results, in my eyes, were perfect. I was not the only one either, sales jumped.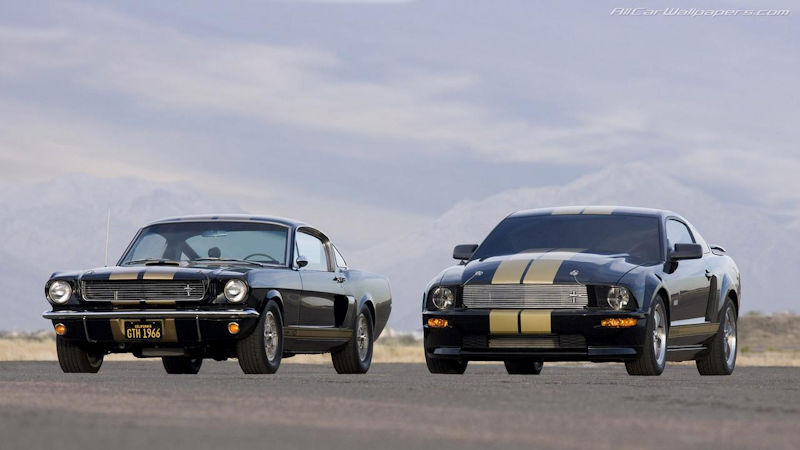 After the retro/new Mustang was a hit, the other two remaining muscle car rivals dot the treatment as well. Both the Dodge Challenger and Chevrolet Camaro nameplates were revived and they too became sales successes. Didn't hurt that along with the modernization of the exteriors they now had roughly twice the horsepower of the earlier incarnations, but the drove and handled like a modern car should.
The Fiat 124 has followed the Beetle/Challenger/Camaro route in that after its original run from the 60's to the 80's it went the way of the Dodo, like pretty much all the other 2-door convertible sports cars. Well, this year the Fiat 124 spider was re-born and it is only fitting that the car that brought the 2-seat convertible sports car back to life in the 90's, the Miata, became the basis for this new Italian roadster.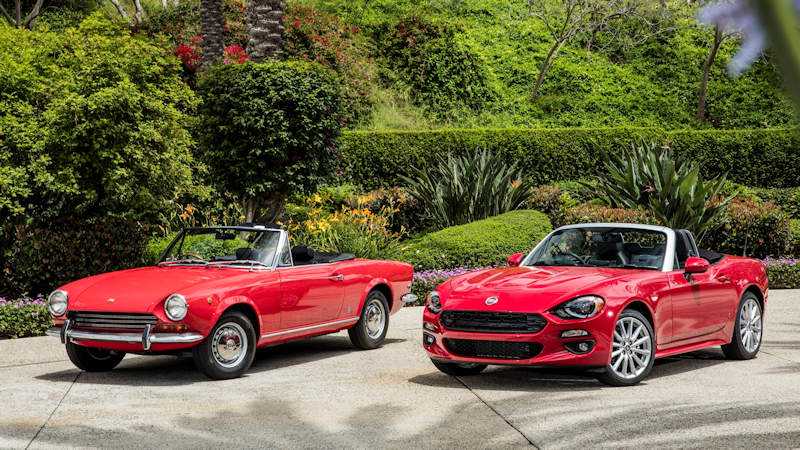 I think the designers succeeded nicely in creating a car that looks as if it has continuously updated and modernized in increments over the past 40 years, especially considering they were locked into using the same uni-body underpinnings of the current brand new generation of the Miata.