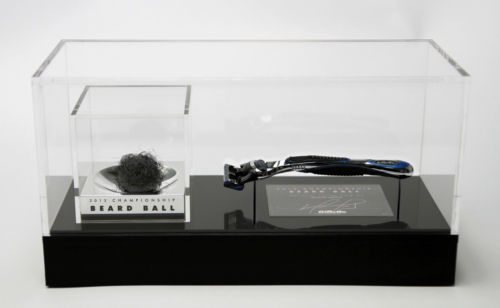 You have until the end of the month to bid on a ball of hair shaved off the face of David Ortiz or Shane Victorino and the razor that did the trimming.
Free shipping and delivery promised for around Christmas! The proceeds go to charity, so all or part may be tax deductible (check with your accountant.)
Bargain hunters should opt for Shane's beard ball because right now Big Papi's is going for nearly twice as much as his.