by the Japanese whaling ship Nissan with a German spear made in in Great Britain…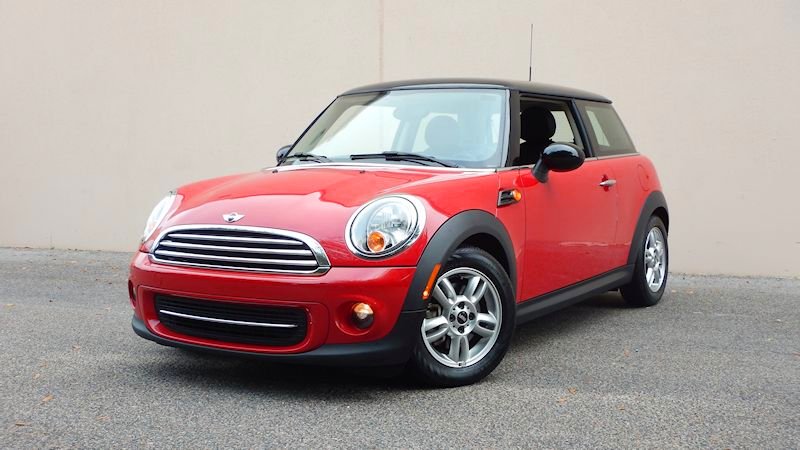 Guess I won't be submitting the What Car Should You Buy form after all.
We had our eyes on a Mini in Spartanburg and had planned on going up there on Saturday to test drive it. It is a 2012 Cooper Base in Spice Orange for eleven and a half thousand bucks. It has the dual panel sunroof, which really interested us, and had less than 40 thousand miles on it. The only thing that worried us was that it had been on their lot for over 2 years. Why hadn't somebody bought it already? Then I searched for Minis for sale using different words, adding Augusta to the mix, and found one for sale at Nissan of Augusta (I'd link to the listing, but they already pulled it off the web), one-forth the distance away.
We were going right near there, to go to Cars & Coffee, so after looking around at the lines of Mustangs and stanced imports for a few minutes we drove 1/4 mile further down the road and test drove that Mini. It didn't have the sun roof we liked and it was couple thousand more than the one in Spartanburg, but it was right there and it was basically brand new, as it only had 16 thousand miles on the odometer. We both liked it. It was smaller then the Sonata, a half a foot narrower and nearly 4 feet shorter, but it rode like the bigger car.
We left there and drove a couple more miles down the road to the VW dealer to test drive a new Beetle. Donna's first car was a Beetle and we both sort of liked the looks of the new one, so we wanted to drive one of them to see if it could get on the short list of possible Sonata replacements. Short answer no. It was shorter than the Sonata, but almost as wide and Donna spent the whole short test drive scootched up in the seat trying to judge where the front of the car was.
After the Beetle disappointment, we came back to Aiken to go to the Chocolate Festival at St. Mary's Church to eat lunch, shop for used books and eat several bucks worth of chocolate desserts. By that time we finished, it was too late to drive to Spartanburg to test drive that Mini before the dealer closed, so we went home.
At first we thought maybe we would wait until next Saturday to drive a hundred miles to see if we wanted the big sun roof and the orange color, but then thought, we'd wait, drive up there, not think the sunroof was worth it, hate the color, come back to Augusta and find that the Mini would have been sold on Friday. We stripped all our personal items from the Sonata, grabbed the title and went over to Augusta.
The Mini interior had changed slightly, here is a 2003 picture and here is a 2013 picture. Not really a radial change, so the big change must have been with us. We are still not sold on the big dinner plate sized speedometer in the center of the dash (there is a digital speedo in the bottom of the tach which is front and center), so maybe after a while it won't bother us.