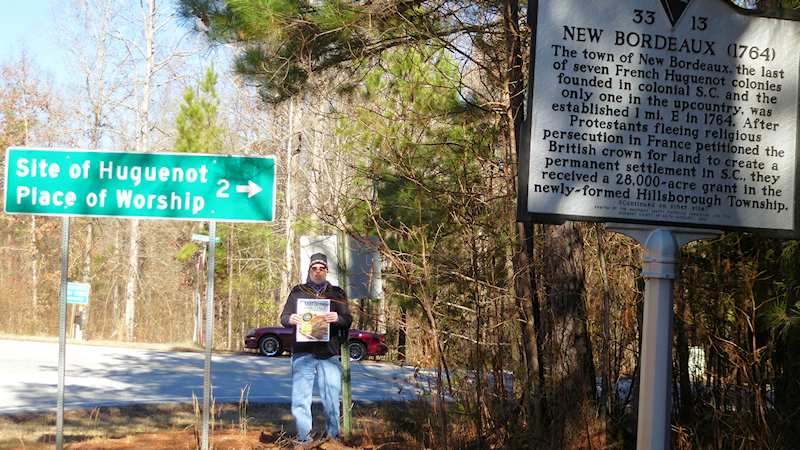 On this year's list of Destinations for the Moss Motoring Challenge along with the ambiguous Adult Playground and the straight forward Tow Truck was something called "Place of Worship."
I noticed the quotes around Place of Worship and was curious as to their meaning as that was the only one such destination so decorated. I emailed the the fellow in charge of the Challenge: Do the rules of Jeopardy apply to the Place of Worship? i.e. Do those words have to be in the photo somewhere? The answer was: "Place of Worship" is in quotes so that Challengers can use their creative freedom. No sign and no words are required in the photo.
This started Donna and I thinking about just which church we would photograph. Our first thought was America's smallest church in southern Georgia where we had found a geocache a few years ago. We both remembered a great glass chapel we found in Arkansas about 15 years ago, but it is too far away and don't think we can get the car close enough to photograph. We were still tossing around ideas when much to our surprise we drove right by the above sign on our adventure last Saturday.
It took about ten seconds before we decided to do a u-turn and seek out this Huguenot Place of Worship that promised to be 2 miles down this side road. After about three miles of driving we saw no further sign or any place that looked like a worship site. We turned around and were almost back to our original route when a gravel road led off to our right with a small sign that read "Worship Site", so we took it. After a while the gravel gave way to just plain dirt dual track. There were only a couple of places where the grooves were deep enough to force me to get the one side on the center and the other on the edge.
We finally came to a small parking area and the monument marking the Place of Worship was 50 yards down a dirt path. Kind of disappointed we couldn't park closer we walked down to take a picture anyway. But once there, we realized that because it is January and there are no leaves on the trees, if you squint just so, the car is recognizable in the background, if you know where to look.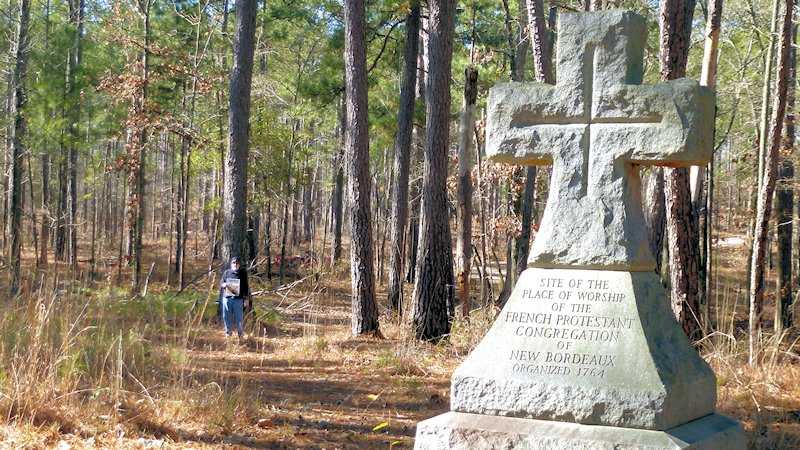 It is at about 2:30 off my left (stage right) shoulder…
Started down, went up, still up.
Miata Top Transitions since 10/24/08: 1457