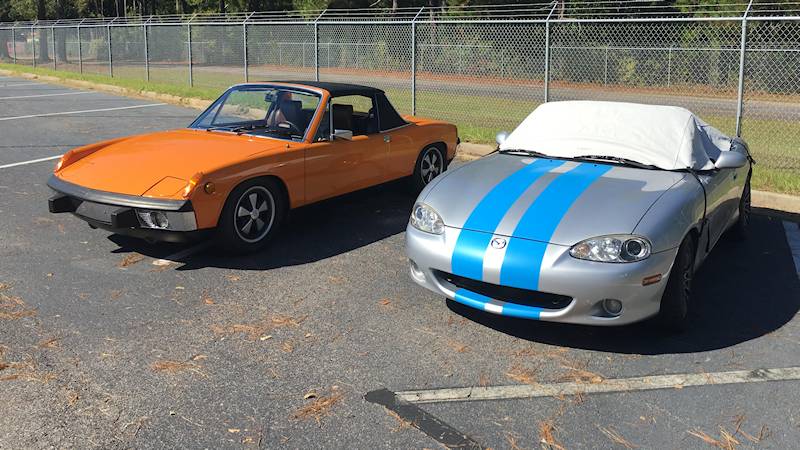 Alternate Post Title: Reunited
The previous owner of the CTBNL passes right by the Valve Store on most days when he goes into Aiken proper and if he times his look to the right at just the right time he can see his old Miata siting there in the back corner of the parking lot. Well, sometime in the recent days he just couldn't help himself anymore, pulled in and parked next to me to snap the above photo of his 1973 Orange 914 and its former stablemate.
On the way home from the Valve Store today the CTBNL passed the 49,000 mile mark. In the last two months I have put almost as many miles on the car as David did in the year and a half or so of ownership. Then again I don't have a fleet of Porsche 914s and a Porsche Boxster (not to mention a Jeep Wrangler and maybe more) to choose from when I leave the house.
Is it just me or should I find some light blue fabric paint and put a couple of stripes on the cockpit cover to match the car?